Why Work With Us?
To save money and improve your benefits program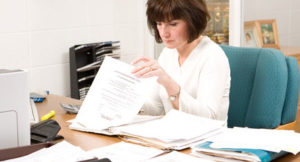 Employee benefits, particularly health insurance plans, are becoming more costly and complex. Understanding the intricacies of the benefits landscape, and staying current with regulatory and industry changes, is critical to containing costs and maintaining quality. That's what we do.
We'll design a benefits program that's right for you, then get you the best rates. But that's only the beginning of our relationship. We'll work closely with you all year long, handling monthly billings, claims tracking, hiring and termination procedures, annual renewals and other administrative tasks. And all these services are done at no cost to you.
Best Rates
A common misconception we hear is that companies can get lower rates by going directly to an insurance carrier, instead of working with Advantage Benefits Group. In fact, the opposite is often the case. We have many examples of how we helped companies reduce their annual premium increases, even at times keeping costs level for several years, by understanding how to design and utilize the plans available and how to negotiate with multiple carriers. Call us today to learn more: (800) 426-2413